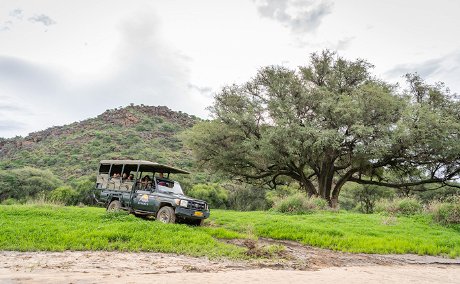 How to reach Midgard
Midgard  is situated 85 km (±90 minutes) northeast from Windhoek and about 70 km from the Hosea Kutako International Airport.  
 
From Windhoek on the B6 towards the International Airport: Take the M53 turn off at Kapps Farm (±20 km). Continue along the gravel road until the road intersects with the D2102, there you will turn left. Travel 55 km along the D2102 until you reach Midgard on your left. Allow ±90 minutes of traveling time. 
We hope to see you soon!